While toothpaste should never be your primary treatment for acne, but yes, it does work.
But the problem is, it can be an extreme irritant. Most brands of toothpaste are made with things like alcohol menthol, baking soda, and hydrogen peroxide, which yes can help dry out a zit, but they also can be very irritating to your skin.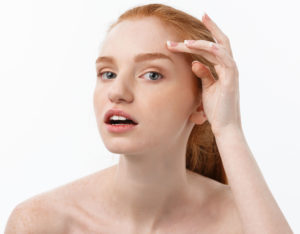 Triclosan is an antibacterial and antifungal agent, that was used as a hospital scrub in the 1970s. It's now a common ingredient in toothpaste, that helps kill acne-causing bacteria on your skin.
A Cochrane review of 30 studies concluded that triclosan containing toothpaste produced a 22% reduction in both dental plaque and gingival inflammation when compared with fluoride toothpaste without triclosan. There was weak evidence of a reduction in tooth cavities, and no evidence of a reduction in periodontitis. A 2014 study by Colgate-Palmolive found a significant reduction in gingivitis, bleeding, and a plaque with the use of triclosan-containing toothpaste.
Yes yes, toothpaste place on a zit does have the ability to dry it out. So this lifehack is fact-checked. It works a lot like a clay mask. It dehydrates the pimple and absorbs the oil.
But remember just because a lifehack is known to work doesn't mean you should actually do it.
If you have a zit, you really should consider medicine that is actually meant to treat acne. The American Academy of Dermatology recommends washing your skin with a mild, fragrance-free cleanser and then apply a 2 percent benzoyl peroxide cream product to the affected area.
There is no evidence that toothpaste will be more effective to dry out a zit than conventional treatments.  But there are lots of stories of people getting serious skin irritation when the applied toothpaste on their faces. So yes, this lifehack does work, but consider it a buyer beware kind of situation. Toothpaste is meant for your teeth, not the sensitive skin on your face, which is why you can get over-drying and even worse, burning.